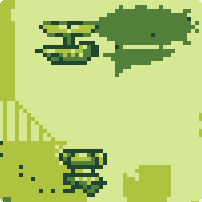 This week's Pixel Love game is Tiny Airships!
If you are a long time player of our pixel love choices, you probably know by now that we absolutely love Game Boy styled graphics and the colour palette. This game really stood out to us with it's great pixel art and style.
Have fun Nitromians, we'll bring you another gem next week!