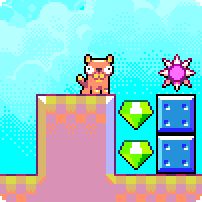 Yup, it's our long-lovable pup from Silly Sausage!
This version includes a complete re-imagining of the original game elements and mechanics, it is coming to mobile/web, and it is NOT endless!
That's right, although we really love the possibilities endless titles can bring to a gaming experience, we are still making level based games!
So this is good news for anyone that really enjoys our completable games :)