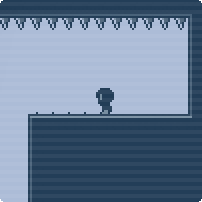 This week's Pixel Love game is Sector 21!
For those of you who enjoyed playing Gravity Duck, this game has a similar gravity twisting mechanic. The levels get progressively more and more advanced in terms of testing your skills against the platforming puzzles.
We like the fact the restarts are so quick (we failed a lot during our play sessions :))
Have fun everyone, we'll bring you another pixel love game next week!