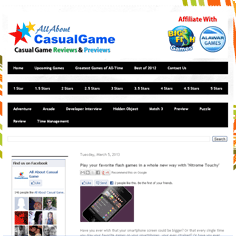 Hi Nitromians!
Are you all enjoying playing games with the Nitrome Touchy app? great!
It looks like allaboutcasualgame.com has posted an article featuring our Touchy App, letting its users know about the key features and reasons as to why it is a great app.
Get Touchy: Click Here!
All About Casual Games review: Click Here!
Thanks for playing!