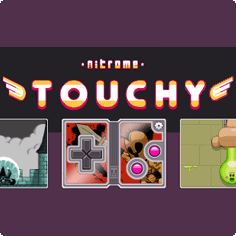 Wow… we're super busy here at Nitrome towers! Lots going on at the moment… we thought now would be a good time to give you more details on the Nitrome Touchy app. You may have read the teaser blog we posted previously, well today is another red letter day in the development of this brand new venture.
We have launched a new section to our website dedicated to Nitrome Touchy. This gives you more information about this up and coming release. So if you fancy it, check it out.
As always we will be releasing more information regarding the development and games over the coming days. There is an FAQ section on the home page but if you have any questions please feel free to ask away in the comments section and we will answer them as quickly as we can.
Have a good day y'all!