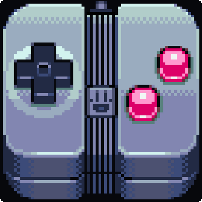 Today marks the sad day that we take Touchy offline. The app has been unavailable to download or to make payments within for three months while we wound things down. For further information as to why the service has ended you can read the original announcement post here.
All links and categories related to the Touchy app should now be inactive and games that contained the API to link to the Touchy service should now have been changed or are in the process of being changed for versions that do not contain it.
We are unsure but Touchy may still function in the Nitrome games featured at BrassMonkey.com. Please feel to try and if they do you may continue to enjoy them there for the time being. We have no immediate plans to challenge them remaining there. We also do not control that domain and are in no way associated with any remaining service that may continue to function. Please do not contact us if it does work but fails to at a later date.
Though it is always sad when some functionality goes away we hope that many of the better gameplay concepts may materialise in our future apps. We are making apps now at a greater pace and already have tapped into past projects a few times. Most noteably the Magic Touch Touchy integration was what eventually led to the new Magic Touch app.
One of the most notable losses will be the loss of the virtual joypad particularly for multiplayer games. Though touch screen is not an ideal replacement for physical keys it didn't distract from the fact that 4 player can be a blast to play.
Games will be limited to 2 player but there could be a possible solution in the longer term (note...this is not a promise). Before leaving Tom was as part of the WebGL work looking for a work around to a key input problem that existed there. The solution he produced also allowed for joypad support and they would function on both the WebGL builds and Unity. So that will hopefully come soon after or with the WebGL support! It is possible with a little more work that we could extend the function to flash games. If that were the case it could allow the multiplayer functions to exist in the future. Label it as a maybe for now!
So that concludes Touchy. We hope that people do not morn it's passing too much and remember that the time we used to spend on Touchy integration can now be used on other things!