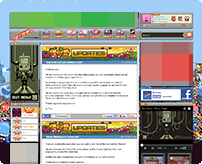 Hi Nitromians,
We are looking into the recent transfer of the servers and are just double checking that everyone is having a great experience!
So, to help us gauge how the site is performing we'd like you to leave a comment below and let us know if the site is running faster, slower, buggier etc and we will look into any concerns that may arise.
We are aware that some of you thought that this maintenance would include the accounts upgrades. That is on its way, but was not part of this scheduled maintenance! Expect the extra features soon!
Thanks again for your patience!