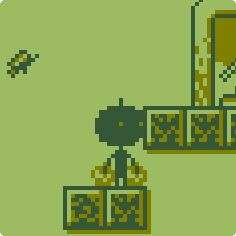 Hi Nitromians!
Today's Pixel Love game is Tower of Heaven!
We love how the game introduces some simple rule changes that really prove to make each level much more challenging. The narrative also helps nicely in introducing the new rules to the player.
The difficulty really starts to ramp up early in this, and provides many moments where you just have to laugh at yourself for forgetting one of the previous rule changes.
We also love how this game really sticks to the old Game Boy aesthetic.
So Kudos to Askiisoft, Miroslav Malesevic and Stefan Jeremic!
We think you'll enjoy this game as much as we do!
Tower of Heaven: Click Here!