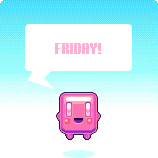 Well, it looks like another Friday - time for an update!
Remember Touchy has a half-price SALE, so grab it while it lasts! Only a few copies left now!
Next week we have a little surprise instore for you all. Twinshot 2 will be revamped to clean up the mochicoin system (or rather, the lack of, as it's been discontinued).
This means you'll all be able to play the additional 50-level evil pack and the cheats n treats in your favourite 2-player action platformer!
And guess what? As a little treat for you Touchy supporters, you will be able to play Twinshot 2 four player as well!
We can't wait!
Until then, have a great weekend!
Get Touchy: Click Here!