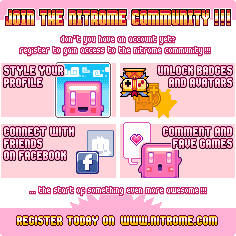 Hi Nitromians!
Accounts have been officially launched! Hurray!
Sorry about the false start we had last week, we tried our best to deliver but there was an overwhelming amount of issues!
We'll be keeping an eye on the system for any bugs that arise and will be adjusting things accordingly as we go. We want to make this the best experience that we can!
If you have any problems whilst navigating the site or playing games, please let us know in the comments below, on Facebook or even send us a private message to us on here :)
Thanks again for your support Nitromians!
Have a great weekend!