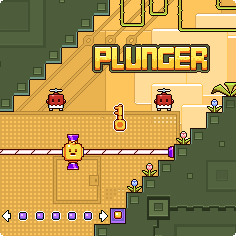 Hello all!
It's time for a new game! Oh yeah, our first of 2013. What is it? Something new and unseen before now.
Plunger is an action puzzler of a game with a unique plunger mechanic. Throw your plungers up, down, left and right but be careful where they land... who knows what might happen!
As per all our recent releases Plunger is Touchy enabled so you can have fun playing this new title with your mobile devices.
Plunger: Click to play
Have fun!