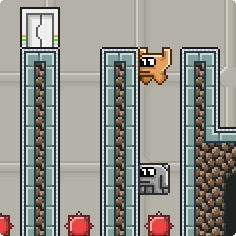 Hi Nitromians!
Today we have chosen a very interesting pixel love game called Next Please created by Vyacheslav Stepanov.
We thought that the core game mechanic was very clever in this puzzle platformer.
You are playing as both the hero and the environment. Turn your character into solid platforms to reach out to higher places and destroy them again when they get in your way.
There is a lot of fun to be had in this little gem!
Play Next Please: Click Here!
Enjoy! :)