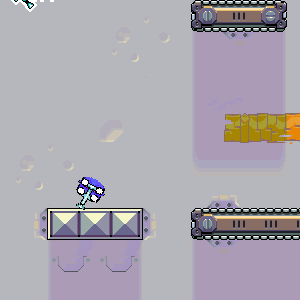 Great news Niromians,
Our next game is coming out really soon...

In fact, it will be released on stores at some point late NEXT WEEK!
It's not Rust Bucket that we have been talking about recently but rather 'Go Pogo' which has been developing much more quietly behind the scenes. So with that in mind we thought it was time to change all that and break out a quick little Gif for you all to enjoy.
This is taken from one of the levels in the game but there is also an endless mode for the High score chasers amoungst you too.

More info on Gopogo as we get closer to launch next week!
=3