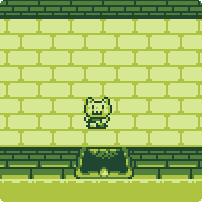 Today's Pixel Love treat is Meowgical Tower, a game graphically styled in the gameboy palette by Wayno.
This game has some great gameplay mechanics. The top down graphic style is great. Can you explore this ominous tower and come out unscathed?
Click To Play Meowgical Tower!
Have fun Nitromians, we'll bring you another Pixel Love game next week!