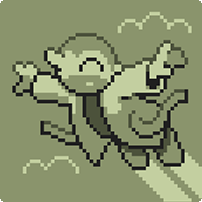 Hey Nitromians,
We have posted an update to 8Bit Doves which has fixed several issues that we've spotted in its initial release.
-Players can now replay ANY level that they have completed without having to restart the pack all over. This really helps the replay value collecting all of the doves.
-Sounds added to the ending
-Added a few more doves on empty levels
-New useful interface bar to show number of doves per level and level number.
As you can see in the blog pic we have also changed the App icon from a simple dove to a more dynamic pose including the main protagonist. We had feedback that the simple pixelated dove might give the impression to users browsing on the stores of a super simple (Flappy Bird Esq) game that they might not tap on.
You can get this update on Google Play store now and App Store as soon as it has been approved (our best guess is a few days)
What do you all think of the new icon design and update?
Enjoy, and please remember to spread the Dove in any way you can. ;)