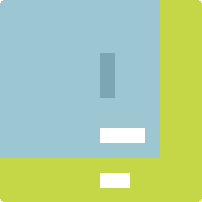 Hi Nitromians!
Today we've chosen Piksels by Bart Bonte as our Pixel Love choice this week. We love the clean simple design of this one.
It borrows ideas from the well known game Snake, as with each "piksel" eaten, you grow in length. The puzzle element in this is something quite fresh. To complete levels you must align your "snakes" within the goal areas, most of the time involving multiple snakes.
Some levels need each snake you create to be of a certain length. This has you using the walls, path blocking and corners among other elements to get your snakes where you need them.
You may remember Bart Bonte's entry in the nitrome jam, In Drmzzz.
Have fun everyone! We'll bring you another pixel love game next week!