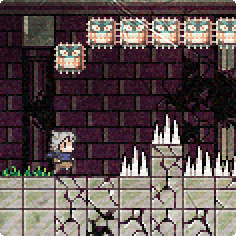 Hi Nitromians,
Today's pixel love game is Pause Ahead developed by Askiisoft. The game is filled with wonderful pixel art and it also boasts a refreshingly clever and original game mechanic. When you pause the game, everything pauses, but your velocity remains intact. This means that you can pass through obstacles and then resume the game to continue.
The puzzles are well designed too, making great use of this game feature. We really enjoyed the music in this one. It has an authentic chiptune feel yet it's also right up to date.
Join us next Monday for another Pixel Love choice!