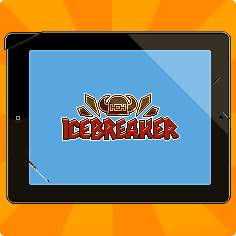 We are a little late in posting this update as the site has been here since the Rovio Stars announcement. We have however been ironing a few things out under the hood with the site so it is now finally how we intended.
Icebreaker update 10: Website - Click Here!
The main thing is that it now displays correctly on an iPad and iPhone! This was quite a lot of work but finally we have it displaying less zoomed out and all of the animations now work!
Also, although it is a bank holiday weekend, we will still be bringing you a Pixel Love game next week on Monday, so remember to join us then!
Have a great weekend everyone!