Super Feed Me iOS Game | Nitrome
---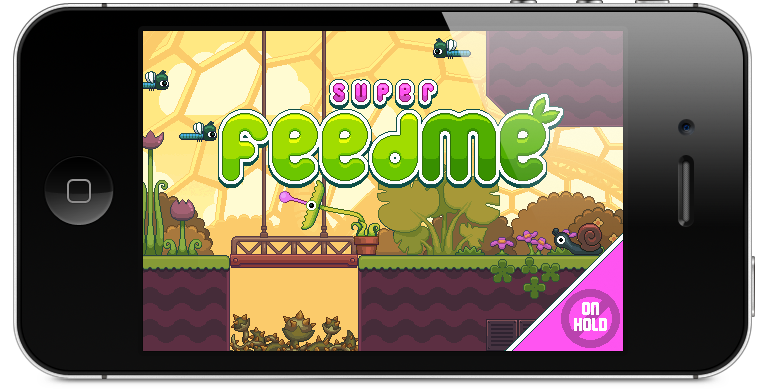 Description
Help our pot bound hero escape from captivity. Chomp, Swing, Throw and Devour your way through epic environments in this truly unique platforming adventure.
Based on a popular flash game with over 1 million views on its Youtube trailer to date. Developed from the ground up specially for iOS devices.
Features
Chomp and tear apart any enemies that stand in your way.
Unique platform mechanics perfectly crafted for iOS devices.
Epic landscapes teaming with enemies, traps and wildlife.
Huge boss encounters like you have never experienced before.
Unlockable secrets and bonuses.
Stunning pixel art and animations.
Explorable map.
Set pieces.
More fun than pulling legs off a spider or burning ants with a magnifying glass.
Coming exclusively to all iOS devices! (iPhone, iPod touch and iPad)

Frequently Asked Questions