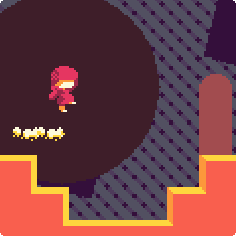 Hi Everyone!
Today's Pixel Love game is Depict1!
Original game written by Kyle Pulver
We absolutely love the antagonist in Depict1. We'd give away too much of the player experience if we were to tell you much more than that!
Get ready for the rules of platform gaming to be turned on their head in this very stylish title, good luck!
Depict1: Click to Play!