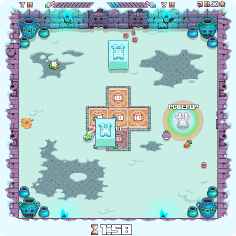 Great news on the horizon for Lockehorn fans!
We have been working on a significant update for the game which offers a robust 2 Player versus game mode. Basically, if you look at what we did with Test Subject Arena, we will be offering something with just as much if not more substance but this time within the actual Lockehorn game.
The game will also contain an all new 'easy mode' and some small bug fixes. This is something that we would have liked to have included in the original release, but due to it being a winter game and that ideally tying to Christmas, it unfortunately had to be released. We are thrilled that the game is doing well enough that we are now able to add in more content. Thanks for all that keep playing the game!
Lockehorn 2 Player Preview: Click Here
Play Lockehorn: Click Here
Look out for this very soon!