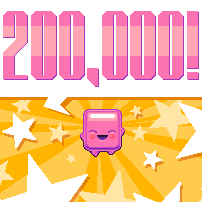 Woah!
We've just noticed that there are now over 200,000 Nitrome Accounts activated on our website. That's really impressive!
A big thank you goes out to everyone that is supporting us by playing our games, following us on Facebook/Twitter, giving us feedback and helping us make Nitrome as great as we possibly can!
If you would like to keep up to date on all things Nitrome related, follow us on Twitter or on Facebook, and we'll do the rest!
Thanks again everyone, happy gaming!