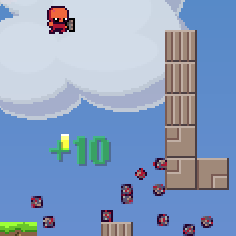 Hi Nitromians,
this weeks Pixel love and the final one of 2013 is run and gun game Blitzer by SilverGames. The games mechanic replies heavily on shooting downwards to help with jumping. It's a highly playable little romp and we felt the sprites reminded us of Vlambeer of Super Crate Box fame....which means they are really nice :)
We hope you enjoy the game and well be back in the office next week to find another pixel love for you all to enjoy!
you can play the game here.