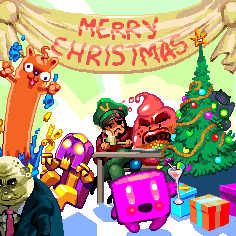 Hi Nitromians,
thank you very much if you ventured to our little site on Christmas Day itself! It is quite humbling to think with everything else going on today that people would opt to visit!
Today marks the final day on the Nitrome Avatar Advent Calendar so we hope you all enjoy that! Did you like todays Avatar? We thought it would be quite cute and festive :)
We at Nitrome are all off at the moment and won't be back until the New Year....stay tuned for a great 2014!