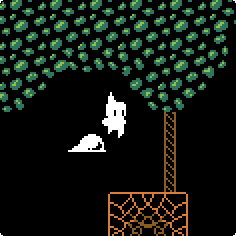 Today's Pixel love game is Persist by Jussi Simpanen
This game is a great example of minimal pixel art done very well.
Although only a short game (created in 48 hours for Ludum Dare), it is a very satisfying one to play and has some good variation through out.
We felt that the controls were just right for making those small important adjustments to the hero's movement whilst jumping for platforms.
Have fun!
We will bring you another pixel love game next week!