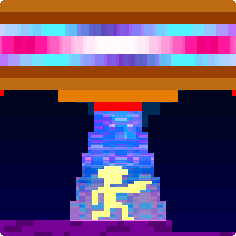 Today's Pixel Love game is Captain Commander created by the clever fellows over at PixelJam!
As you may know by now, we are fans of pixelJam and their ultra retro pixel art style. We love the use of the 2:1 pixel ratio, it's used to great affect and helps give Captain Commander that ultra chunky feel. The vibrant pallete also adds a wonderful clarity to the characters.
The controls are very responsive too. You can choose to either aim your weapon with the mouse or WASD keys.
We feel you will have a lot of fun playing this!
Play Captain Commander: Click Here!
Enjoy, we will bring you another Pixel Love game next week!