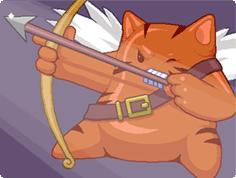 Well well well... I think the word you are looking for is "Oops!"
We've now updated Twin Shot 2 to work with the updated Touchy app.
We missed that one when we rolled out the update! Also we fixed the Touchy bug within the game that prevented you from using the cloud vehicles.
Get Touchy: Click Here!
Play Twin Shot 2: Click Here!