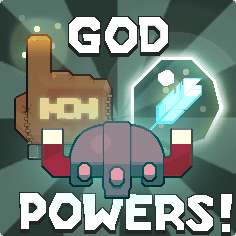 Did you know our upcoming game Icebreaker has God Powers in it? Well now you do so click through to find out more!
Let us know what you think of the God Powers we're giving you, and if you can think of better ones why not let us know (note: there is no way they will end up in initial release at this point, but hey it's fun!)
Icebreaker Update 11: God Powers!