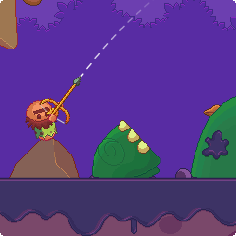 Hi Nitromians!
We have updated B.C. Bow Contest!

Remember when we updated our game Twin Shot 2?

When mochicoins were discontinued, we made all of the extra (previously paid for) content free to unlock as you play through the game. We even added Touchy support for anyone that buys the Touchy App.
Well guess what... B.C. Bow Contest has been given similar treatment!

Whats New?
Complete the cups on different difficulties to unlock various crazy new arrows and power ups!
Complete cups to unlock cheats!
Two Players can play with just one Touchy enabled Device! If you prefer to play with two touchy enabled devices, you can do that too!
B.C. Bow Contest: Click To Play!
Touchy: Click Here!
Happy Gaming!