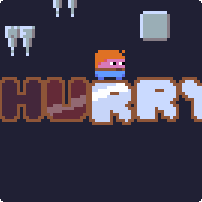 Hi Nitromians!
Hope you are all having a good start to your week, we know we are after playing Just Type This!
This is a platformers crossed with type-em-up controls. This game does not need you to be the best typist in the world. It requires that you use great judgement and timing to make ot from letter to letter. This puts an interesting creative spin on this genre of game. The artwork is great
Have fun everyone! We'll bring you another Pixel Love game next week!