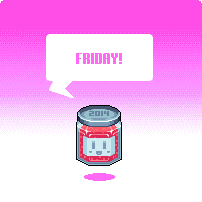 Hi Nitromians,
Have you all voted yet on the theme for the Jam? If not you only have until Monday 9.15 GMT to do so! If your logged into your Nitrome account you can vote for your favourite theme below:
Click on the theme below to vote!
From the look of the previous comments it would seem that Toast and Survival are the forerunners but maybe they are just the voices of the vocal minority?
If you have voted for one of those two have you properly considered your vote? You're voting for Survival because Minecraft type games are cool right? Remember we only have 5 days to make a game so a Minecraft type game of any size is highly unlikely. Contestants might take that theme to inspire a more endless runner type game so consider that when you pick a theme... you might end up with very different games from what you think you are voting for!
To those voting Toast... funny theme huh? Are you ready for potentially all the games of the jam to feature bread? That could happen and maybe you do think that would be cool or force some genuinely inventive ideas... or maybe you just thought it would be funny to pick the most random theme on the list? Try to imagine what sort of games could be inspired by the theme you choose and the variety that might spawn from it!
Both themes are totally valid... we would not have allowed it this far if we didn't think there was potential. For those who think they may have picked their choice for the wrong reasons however, it's worth pointing out that your vote can be changed at any time by simply clicking a new option.
Finally just to spell out that Nitrome have no idea who is actually winning...we are observing the comments but do not allow ourselves to view the actual votes until Monday morning!