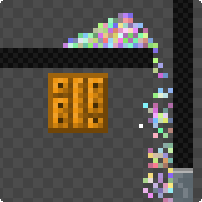 Today's Pixel Love game is Aeolus Shift.
This game has some great physics mechanics with some really interesting use of gravity. Your main goal is to emit pixels to fill up crates that are dotted around the level. Throw in pixel colour infections and switches and you get a really enjoyable experience!
Have fun, we'll bring you another pixel love game next week!