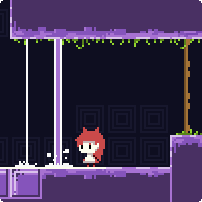 Hi Nitromians,
Today we have got a great Pixel Love game for you to check out, The Valley Rule by Ryan Carag and Bill Kiley.
The game has both a very well crafted ambient soundscape with highly polished pixel artwork.
The gameplay and level structure is really well put together. The only down side of this game is that we'd love to have more of it, but for a game that was made in 72 hours (We are astonished at the level of finish this game has for the time scale it was created in), we think this is a real gem.
Have fun, we'll bring you another Pixel Love game next week!