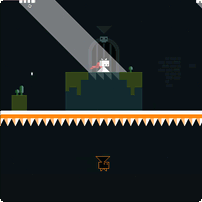 Hi Nitromians,
Ditto is now getting to a fairly advanced state so we felt it was time to show you all a little more with the aid of a funky animated gif.
This is the first time we have tied turning actual footage into a gif so it was an interesting test for that too. I think it worked well and this does not take a long time like a trailer so it could be a good way we will show you gameplay snippets in the future!
Have a great weekend everyone!