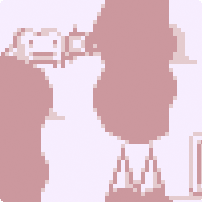 Today's Pixel Love game is Displaced created by LIDgames.
We found the displacement mechanic to be interesting but what really caught our eye was the monochromatic artwork style. It's a short game but still worth checking out. Be warned, the levels in this one get very difficult quickly!
More Pixel Love to come next week!