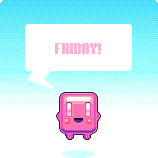 Nitrome will soon have moderator accounts!
It is important that we keep a tight ship at Nitrome and there are just not enough of us to cope with the volume of user generated activity that goes on!
We have already put in place some systems that are doing a pretty good job of keeping things clean but nothing is perfect!
Our initial filters were a bit too strong so we loosened them a little which we feel has led to a better user experience. It does mean a few more things get through the cracks though and moderators should be able to help us spot what does and correct that.
Moderators are going to be by invitation only to start off with so please don't apply. By being an active member of the community however you may receive an invite.