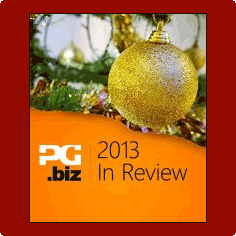 Someone at Pocket Gamer clearly likes what Nitrome do, as not only did they list Icebreaker as one of their top ten games of the last year but they also asked our thoughts on significant events in the mobile industry over the last year.
Our comments are shown along side other mobile indie heavyweights such as Simogo's Simon Flesser, TinyCo's Will Luton, Vlambeer's Rami Ismail and Halfbricks Phil Larsen. Topics range from the rise and fall of Micro Consoles to the unstoppable behemouth that is Candy Crush Saga!
If you would like to read it head over there via this handy link.