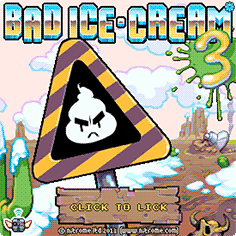 We've updated Bad Ice-Cream 3 to fix some issues that you helped point out to us.
Fixes Included in the Update:
Avatar bug: present now only collectible in the level where it appears.
Alien bug in multiplayer mode: alien will now be able to kill other players after the first player was killed.
Level 29 in multiplayer: all players will now be in the level.
Level failed popup window: menu options now have accurate hit boxes.
Title screen: Touchy icon changed to double pixel to match the rest of the artwork.
If you have seen any other bugs that we have not listed here, please let us know and we will look into them.
Thanks for Playing!